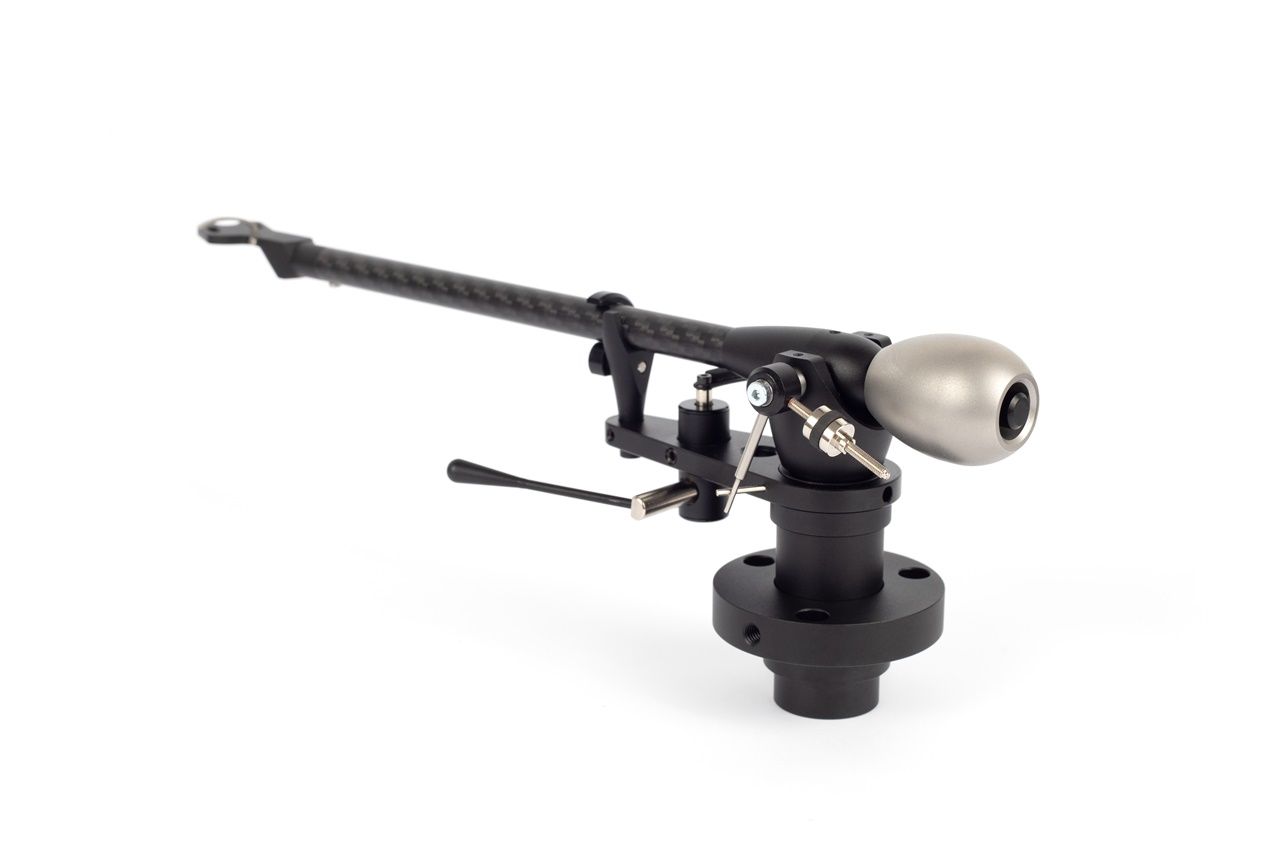 Elevate your vinyl listening experience to new heights with the exceptional Auris W9 Tone Arm. Meticulously crafted with precision and uncompromising quality, this gimbal tonearm is expertly constructed using carbon fiber or milled aluminum, ensuring an unparalleled smoothness throughout your music journey.
Designed to perfection, the Auris W9 Tone Arm glides effortlessly on six ball bearings, offering an extraordinary level of fluidity. Its distinctive aluminum joint and antiskating system further enhance the listening experience by floating gracefully on two ball bearings, minimizing friction and delivering exceptional VTA adjustment of 10mm.
Indulge in the captivating, true-to-life sound of your cherished vinyl collection with the included Van den Hull® wires, meticulously chosen to complement the Auris W9 Tone Arm. These premium wires ensure optimal signal transmission, preserving the integrity of the music and revealing its finest nuances.
Unleash the full potential of your audio setup with the Auris W9 Tone Arm. Immerse yourself in an audio realm where every note comes alive and every detail is faithfully reproduced. Experience the pinnacle of vinyl listening with the Auris W9 Tone Arm - a masterpiece that transforms your music into an extraordinary sonic adventure.
Auris W9 Tone Arm Specification
Weight
Size
Effective length
Mounting distance
Effective mass
Tilt Angel
Overhang
Catridge compliance
345 gr / 0.76 lbs
9"
229 mm / 9"
211 mm / 8.30"
12 gr / 0.026 lbs
24°
18 mm / 0.7"
6-14 gr / 0.013-0.030 lbs
Mounting
Raster diameter
Mounting hole
Arm Tube
Wires
Connectors
VTA
Color
3 x M4 screws
43 mm / 1.69"
30mm / 1.18"
1mm wall thickness - carbon
Van den Hul
DIN 5 male
10mm / 0.39"
Black