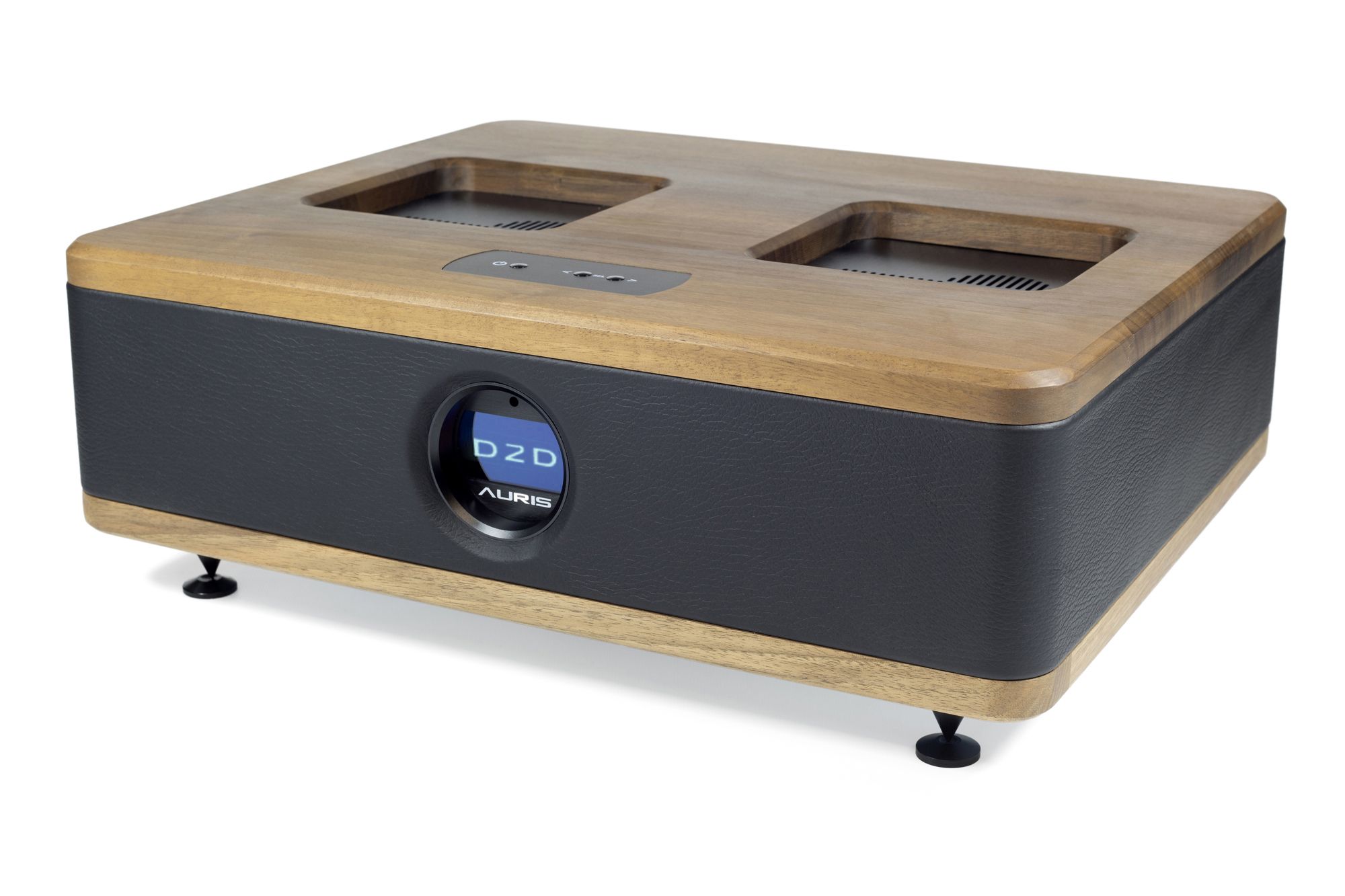 Result of a high level of craftsmanship is the D2D, big brother of D1D.
D2D is also High End DAC with PCM 32 bit/384kHz and DSD Native codec.
3 x COAX S/PDIF and 3 x Optical Tos Link enables connection to several digital sources.
Amanero USB DAC implemented enables connection to the PC, MAC, Android or iOS devices.
If wonderful sonic performance from any digital music format is required – D2D will be the right choice.
It's a combination of dynamics, timing and details regardless of the music genre you're listening that makes the Auris D2D so adaptable.
Input

Output
Conversion rate



Bluetooth
1 x USB, 3 x Coax (RCA), 3 x TosLink
RCA
USB: DSD64, DSD128, PCM max 32bit/384kHz; Coax (RCA): max 24bit/192kHz; TosLink: max 24bit/192kHz
4.0
Finishing materials

USB driver

Dimensions (WxLxH) mm
Weight
Cables
Genuine leather and walnut wood
Windows |no need for Mac OSX 10.6+| Linux (UAC2)
450 x 400 x 160
8 kg
Not included
Specifications are subject to change without prior notice.